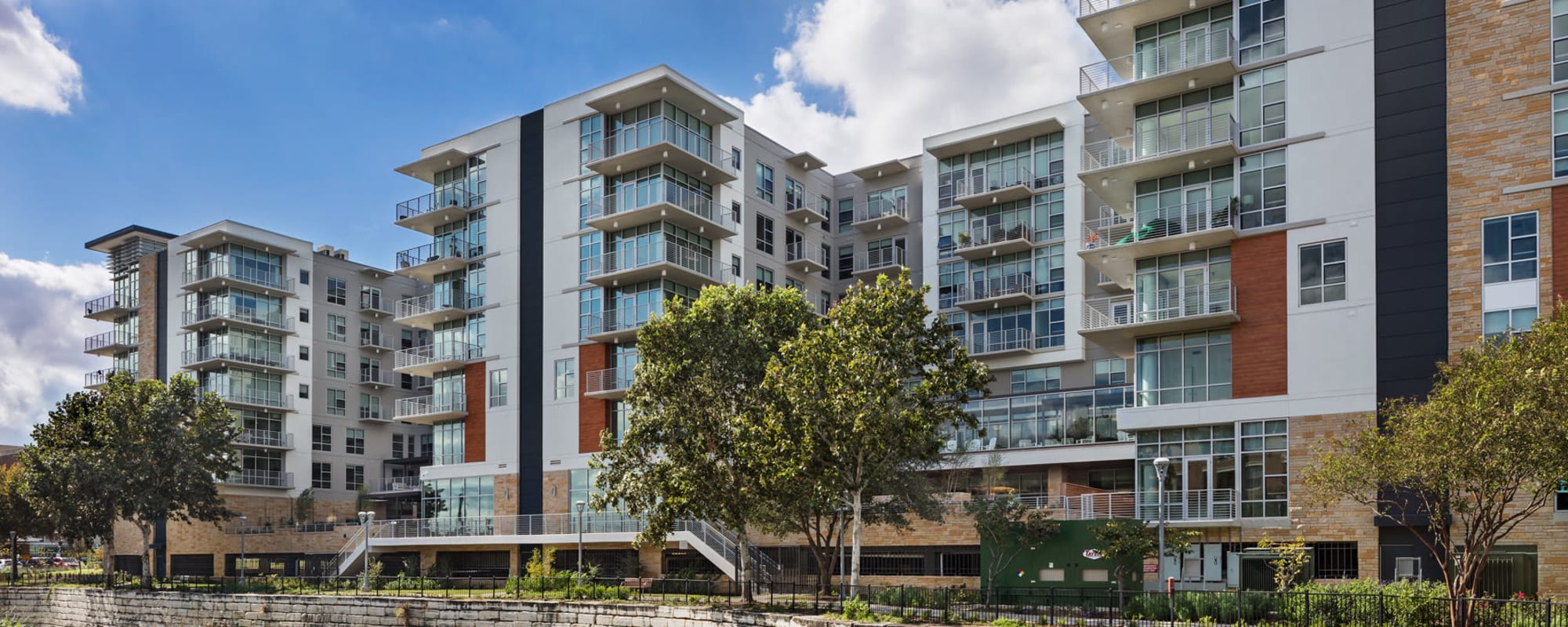 Joel H. Quade - Senior Executive Director
Joel has been leading The Village at The Triangle since prior to the community opening in September of 2018.  He leads a stellar group of over 150 team members who superbly serve The Village residents each day.  Joel has been successful in the senior living industry for 27 years with 23 of those years in Austin. 
He feels privileged to live in the city of Austin with all the diverse cultural and natural beauty it offers.
After growing up in Houston, he attended Baylor University where he received a Bachelor of Music degree in Vocal Performance.  Following Baylor, he felt senior living was a natural fit, for he had always had a distinct fondness for "seasoned" folks. He stays close to his love of music by sharing his talent regularly with the residents.
Joel considers it his honor to lead the "Village People", those who have chosen to share their next journey at The Village at The Triangle.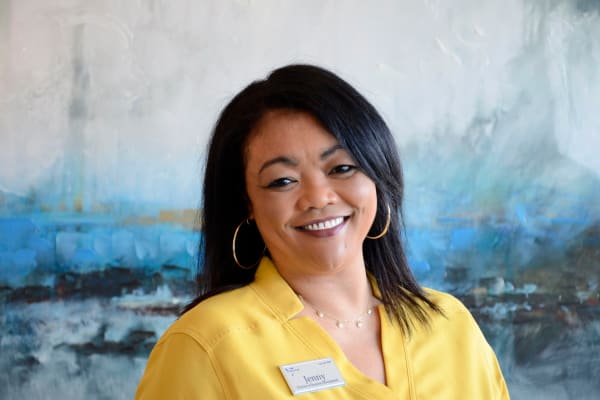 Jenny Brown - Director of Business Development
Jenny has been the Director of Business Development at The Village at The Triangle since March 2018 and the second person hired to the team. In her role, Jenny is responsible for expansion in the market and new client acquisition and awareness, but she identifies her principal obligation as seeking out potential contacts of value and forging beneficial long term relationships for The Village at The Triangle.
Jenny is the doting mother of son Tim, daughter Whit and Yorkie Winnie. She enjoys spending precious time with family and friends, Thai food and podcasts.
Darnel Omelchuck, RN - The Parc Director of Resident Care – Assisted Living and Memory Care
Darnel is a Registered Nurse and has been serving the senior community in Austin for 20 years through home health. She worked within The Village at The Triangle during that time and has come to love the residents, team, and community. She feels as our senior population grows, it is important to preserve individual dignity and the pursuit of personal growth in a safe and supportive setting.
Darnel has been married to Dan for almost 30 years. They are the very proud parents of their daughter Maddy who resides and works in Massachusetts. Darnel is an avid reader, and she also enjoys cooking and quilting.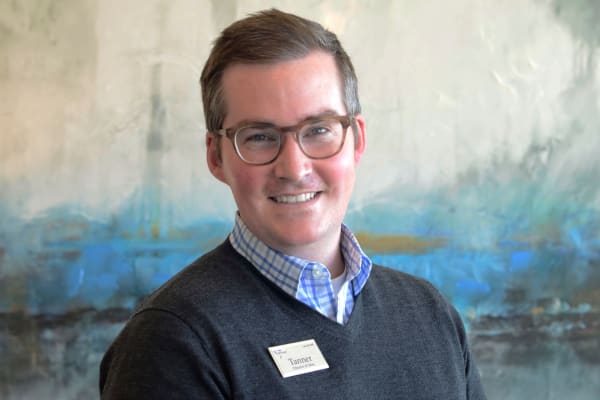 Tanner Easley - Director of Marketing and Sales
Tanner is the Director of Marketing and Sales and was the first member of the team to be hired in September 2017.
As Director of Marketing, Tanner is responsible for communication strategies, overall branding and image, as well as analyzing the market and competitors.  As Director of Sales, he leads a successful team that is responsible for the growth and sustainability of the community and producing the strategic plan for revenue.
Tanner is a devoted husband to his college sweetheart Kelsey, and dad to the joys of their lives, daughter Everett and son Campbell. Tanner enjoys traveling the world, family adventures and the latest gadget.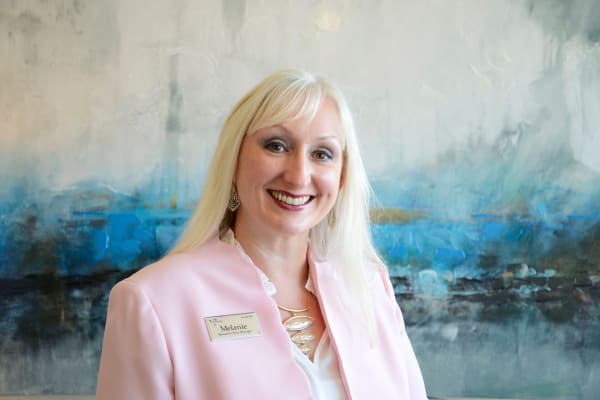 Melanie Jackson-French - Director of Administrative Services
Melanie has been the Director of Administrative Services at The Village at The Triangle since April 2019. After graduating Texas State University – San Marcos with a Bachelor of Science in Healthcare Administration, Melanie began a long and fulfilling career as Director of various home healthcare companies.
Melanie leads an awesome team of concierge who ensure that the first impression of The Village is professional and pleasant. She is afforded the privilege of meeting and greeting every team member in her human resource functions, where she also handles accounting responsibilities for the community.
She is actively engaged with her four adult children and their wonderful families.  She enjoys outdoor hiking, camping, the beach, random travel adventures and the arts.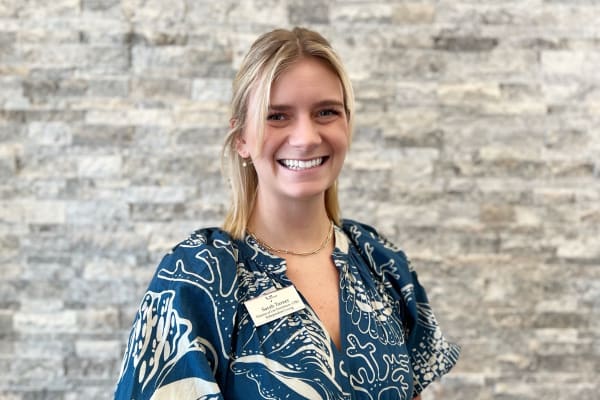 Sarah Neal, CTRS - Director of Life Enrichment for Independent Living
Sarah joined The Village at The Triangle in May of 2021 as the Director of Life Enrichment for Independent Living. Sarah coordinates all programs, classes and special events for the Independent Living portion of our community. Sarah completed her Bachelor's degree at Baylor University in Recreation Management and recently earned her Masters' Degree in Therapeutic Recreation at Texas State. During her academic career, Sarah has worked with various folks (adolescents, young adults, behavioral health, and seniors) and planned/executed various events and programs tailored to their needs.  The senior population has always been her favorite! She is passionate about serving others through advocating for wellness, safety, and inclusion. Sarah is an Austin native and brings joy and positive energy to any situation.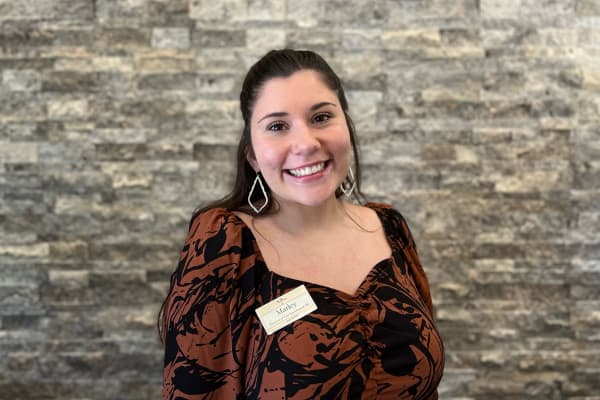 Marley Moon - Director of Life Enrichment - Parcside Memory Care
Marley joined us in August of 2023, having previously served as the Resident Programs Manager at a local skilled nursing. She holds a bachelor's degree in therapeutic recreation from Texas State University. Her passion for working with the senior population was ignited from the moment she started her journey in this field. Marley is enthusiastic about the opportunity to continue enriching the lives of our Parcside Memory Care residents.
Her interests outside of work include spending time outdoors, watching sports, and cherishing moments with her family whenever possible.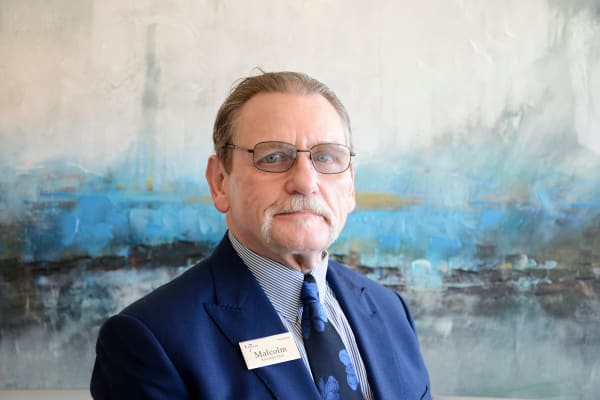 Malcolm H. Leslie - Director of Dining Services
Malcolm H. Leslie has been the Director of Dining Services at The Village at The Triangle since opening in 2018. He brings over 20 years of experience in the food service and hospitality industry. Malcom is a native son of the U.K., where he completed his formal education.  His early career in hospitality initially started in upscale hotels and restaurants in England, the Mid-Atlantic and Florida and now permanently in Texas.
Malcolm has been in senior living since 2012 and says he has found a calling catering to educated, well-travelled seniors that a vibrant community such as The Village attracts. He enjoys the camaraderie of getting to know the residents and their needs and desires while leading the large team of professionals that operate our three restaurants.
Malcolm says he really appreciates the atmosphere and vitality of The Village, especially during the holidays and special functions where he and his team can really pull out the stops to produce memorable events.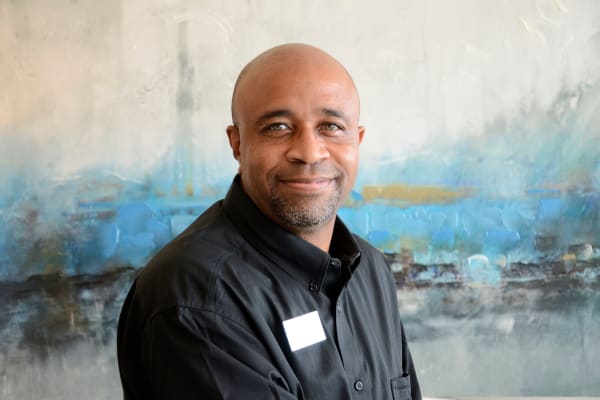 Mike Mainor - Director of Plant Operations
Mike Mainor joined The Village at The Triangle as Director of Plant Operations pre-construction in 2018. Mike is responsible for ensuring that day to day processes operate efficiently while proactively anticipating and implementing measures to minimize interruptions in service.
Gathered from a collective 20 years in the industry, Mike appreciates the value of a proficient team and the balance of delivering the highest level of satisfaction to residents and team members. Additionally, Mike supervises a multi-level group of maintenance personnel and housekeepers that fine-tune The  Village.   
Mike is the proud father of four sons, husband to his awesome wife Shaleise, and an honored and proud veteran of The United States Army. 
Michelle Owens, LVN - Director of The Parc / Assistant Executive Director 
Michelle is the Director of Assisted Living and Memory Care and Assistant Executive Director at The Village At The Triangle. As a Licensed Vocational Nurse, Michelle leads The Parc (assisted living and memory care) team with benevolence, ensuring the comfort, security, and support of all assisted living and memory care residents. She takes pride in her "one dream, one team" motto and making sure residents are living lives of dignity, enjoyment and appreciation. 
Michelle is the mother to two daughters, one son, and wife to her husband Allan. She is a true Austinite born and raised. She enjoys people, reading, and any excuse to celebrate.
Israel Delgado - Dining Venues Director
As Dining Venues Director, Israel delivers a superior dining experience to our residents. Originally from Burnet, TX, he has called Austin home for the last 3 years. Having come to us from luxury properties in Horseshoe Bay and San Antonio, he possesses a vast knowledge of the restaurant industry. Israel thrives on his daily interactions with residents, who know him for his welcoming smile and courteous service. He enjoys running and finding interesting new podcasts.
Live Life Well®
Our community is managed by Retirement Center Management (RCM) which is privately-held and based in Houston, Texas. RCM was founded in 1996 and is known for the exceptional quality of life and gracious living experience enabling all its residents to Live Life Well®. Today, RCM manages twenty-two communities around Texas, Arkansas, and Oklahoma.